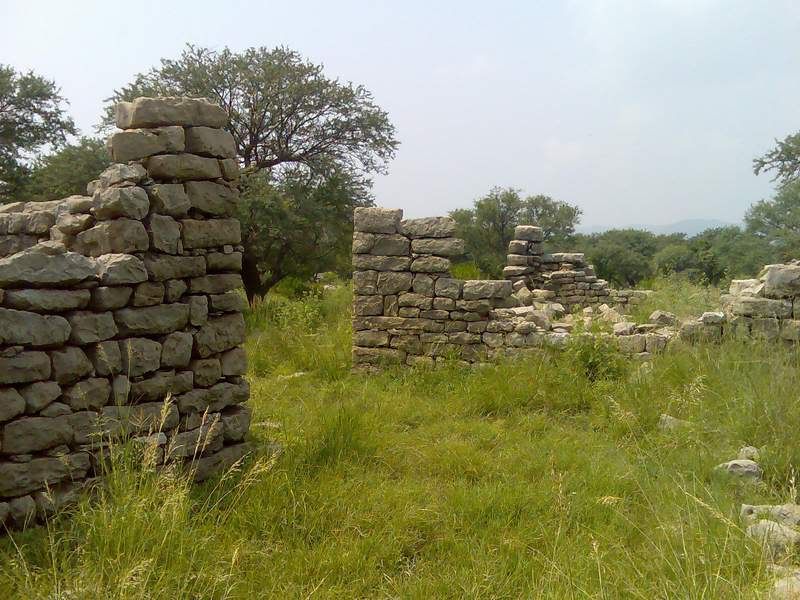 No proper road leads to Talojah. There is an off-road (jeep track) of about 8km from Sakaisar road to Darbar Baba Kachi Wala that is for the trucks to approach the mines in that area. From the shrine you have to climb two hills to get to Tolajah. With some stops and some detours we reached there after a walk of about an hour and fifteen minutes.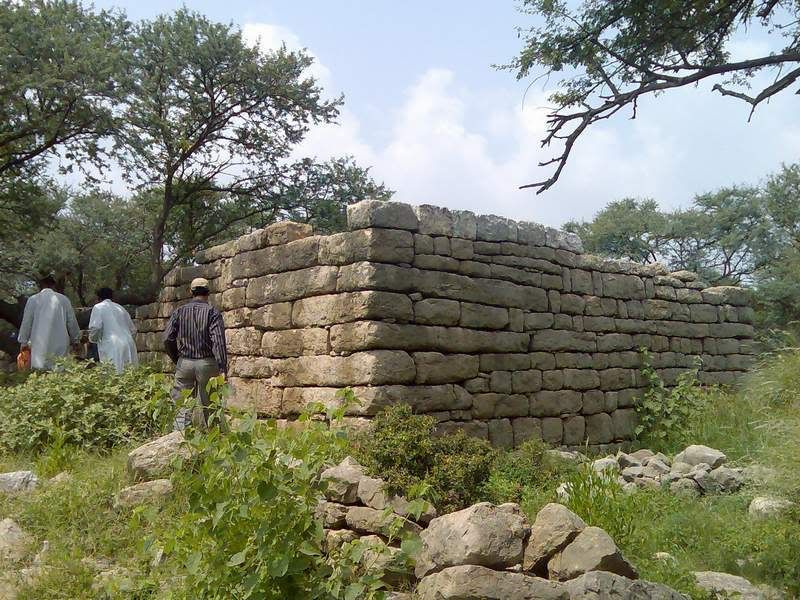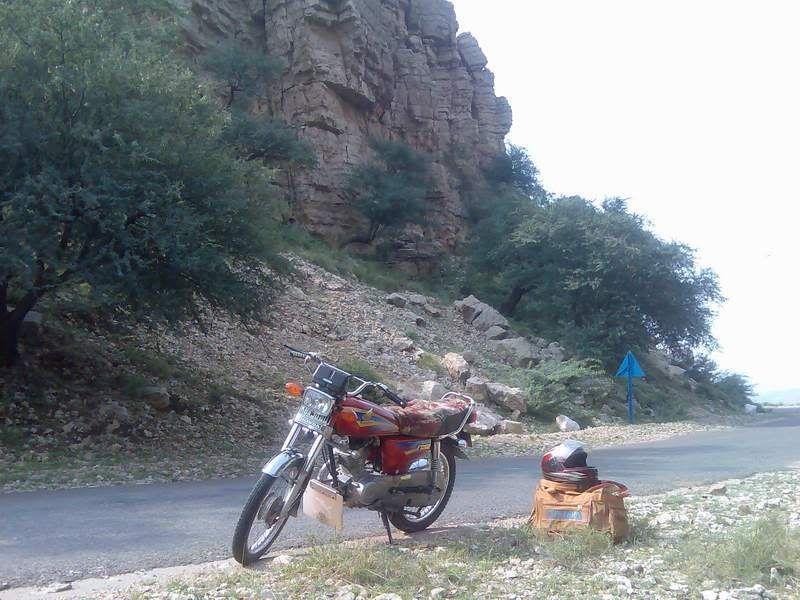 Were were four together on two bikes. I was on my 125 for the ride as part of the journey was off-road. It was my first time for a ride on the mountains and also for off-road. Here are some of the pics.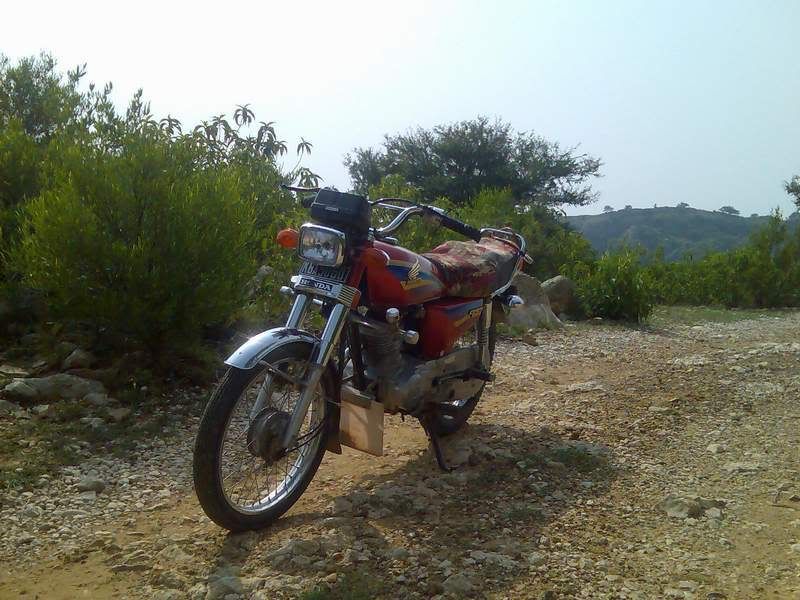 I did almost a distance of 10km off-road, I really wished I had a dirt bike for this journey as the off-road track was a real test of your riding skill and of course he bike. I am glad we made it together.
There was this cold spring of water
Some more pics.
Notice the cutting and arrangement of the rocks.
There were these bones of some animal. No, these are not from the B.C. times. Though I wonder how an animal this big should be able o get here.
The place must have been built keeping in mind the defence point of view. There was only one place to approach the hill top and the rest of the sides were like this:
Perhaps a good place for the base jumpers:
Some of the rocks on the boundary wall had this bowl like shape dug in them:
Some of the rocks had been separated because of earth quakes, someone had placed this rock for a bridge:
Many rocks had these strange holes in them:
This is the second highest mountain in the Soun valley, we were right on the top of it: