Finding some free time and fuel in the bike's tank has its consequences, i.e. RIDING and so it happened today. I had been planning for this trip for quite some time now but time itself was the problem but I got the opportunity today.

The destination was no specific, I only wanted to be in the middle of the desert which is toward South of my city.

I shall post some pics with commentary..This time pics were taken from the digital camera a gift from my uncle. Images have been resized for quick loading.

As the ride began, two things bothered me quite much.
1. I was hearing some cracking kind of sound that really freaked me.
2. Every biker coming from front had his face fully covered (because mostly we don't use helmets) but I was wearing my helmet.

I did some more distance and finally found out that the cracking sound was in fact bugs hitting the helmet and for the same reason other bikers had their faces covered

Time is ripe for the harvesting of gram crop so the desert is covered with a green blanket in this season.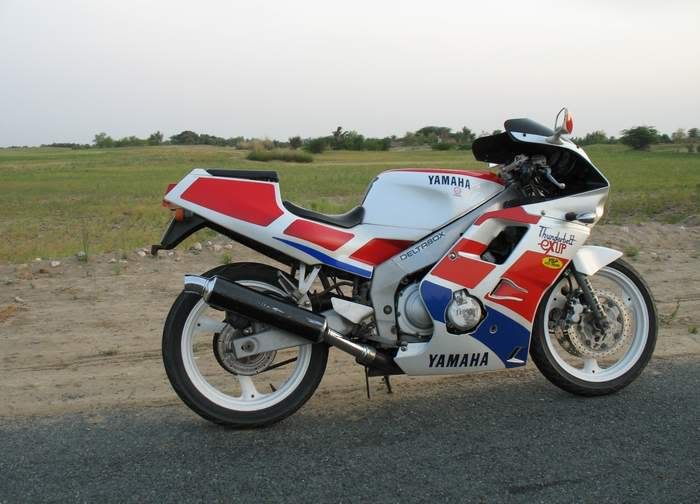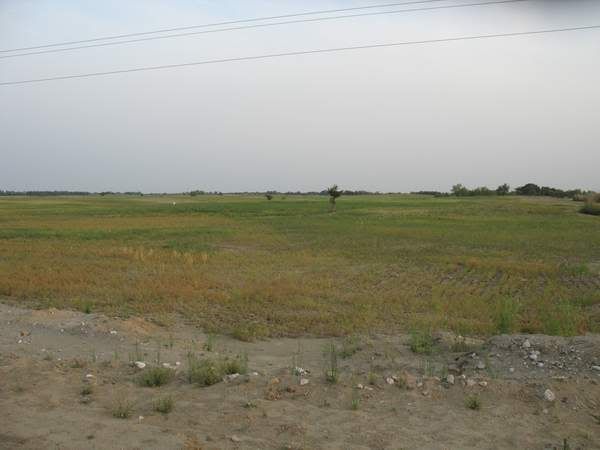 I did a total of 82km on this ride, both ways. This is the second longest ride for me on this bike.
Some pics..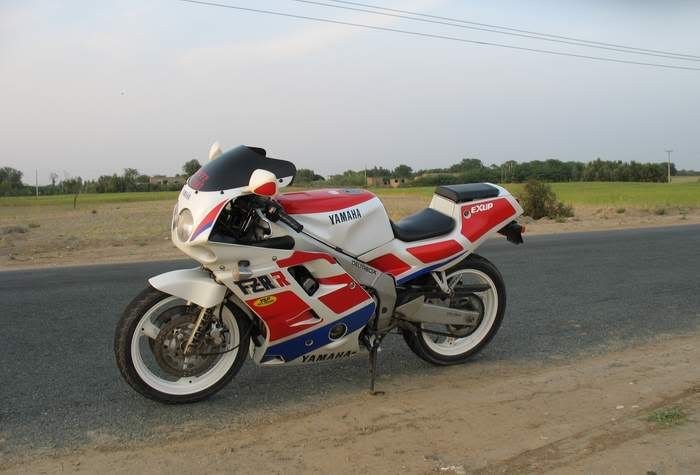 Found a diverging road and stopped for a pic there, it was just me myself and I on this road...Complete wilderness..
The whole place gives an entirely different look in the summer season, but wow here..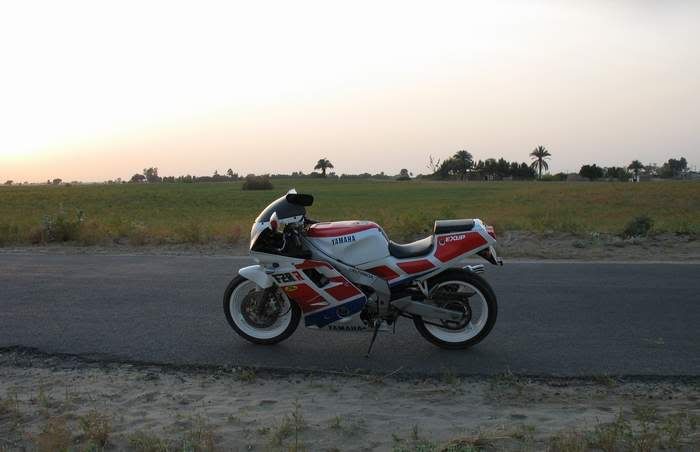 Love this shot..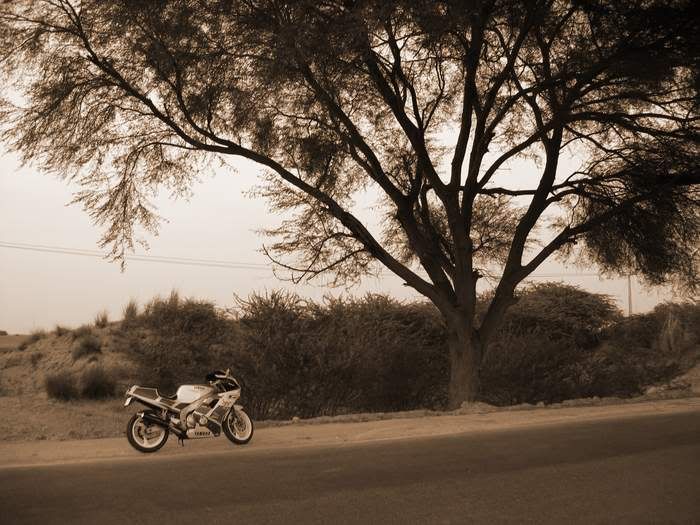 A pic of the Thal Motorway, very nice for speed riding. Needless to say I didn't go fast :-)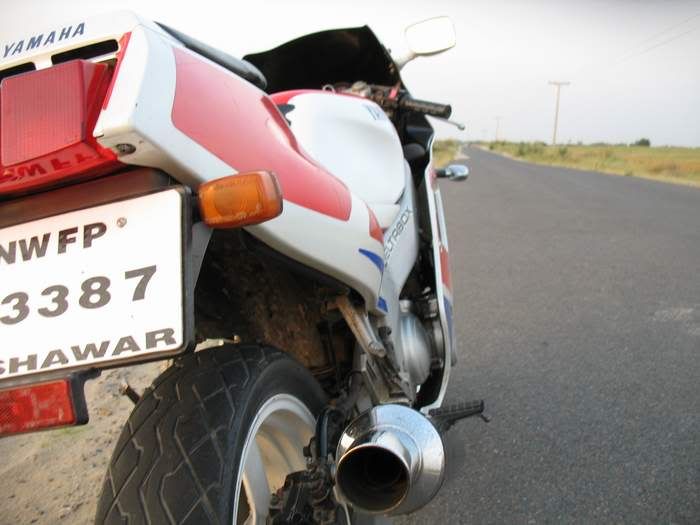 It was beginning to get dark as I started on my way back, however I stopped for a few pics..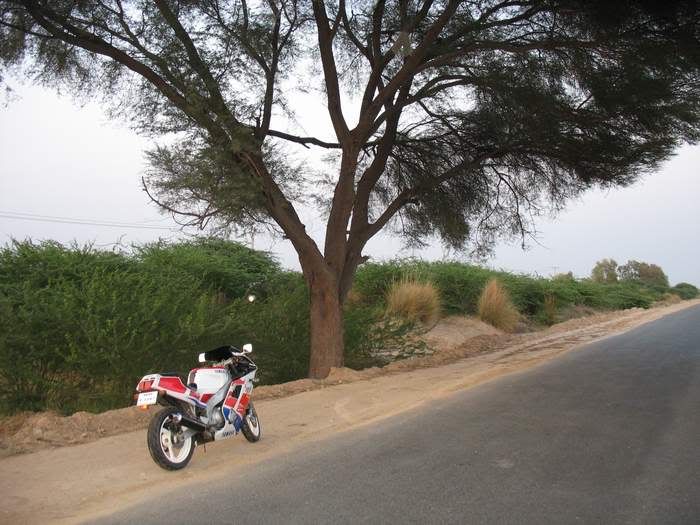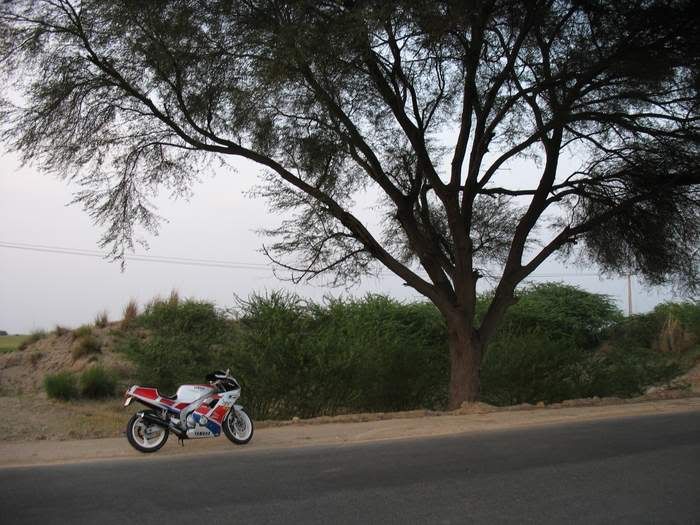 As it got darker there were more bugs hitting the helmet. On my way up I had spotted this area near the main road, I wanted to be back here while there was still daylight so I could take some good pics but unfortunately I got a bit late. Nevertheless, I took some pics...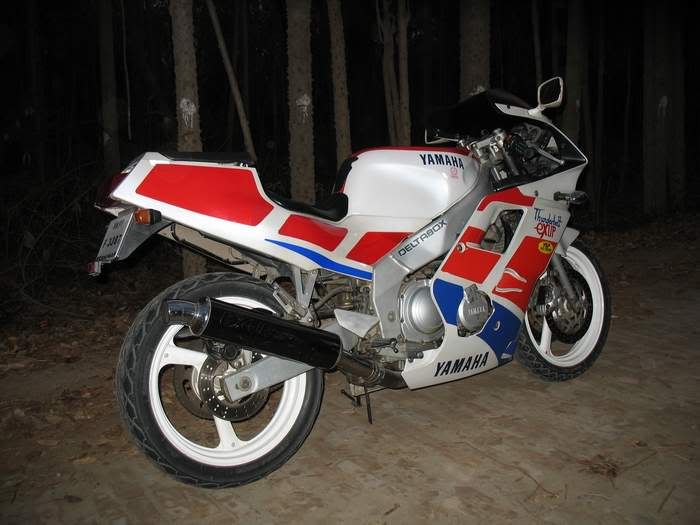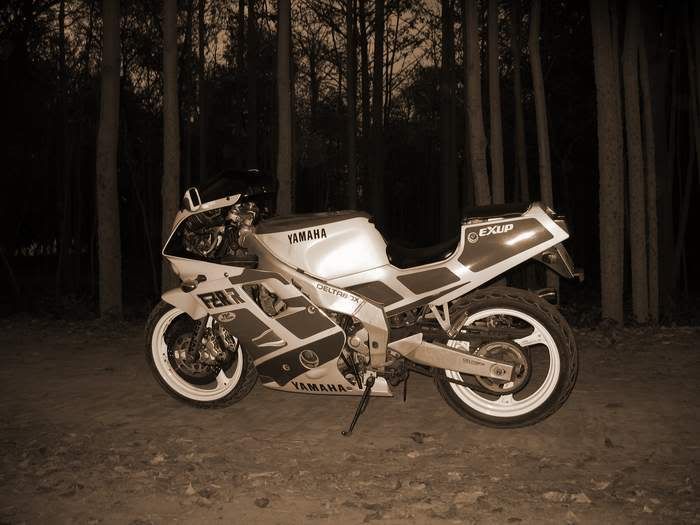 Next up it got even darker and my helmet's visor had got little bugs all over it so that made the visibility even poorer. When I got back home I came to know that the bugs were actually mosquitoes, I had killed several today.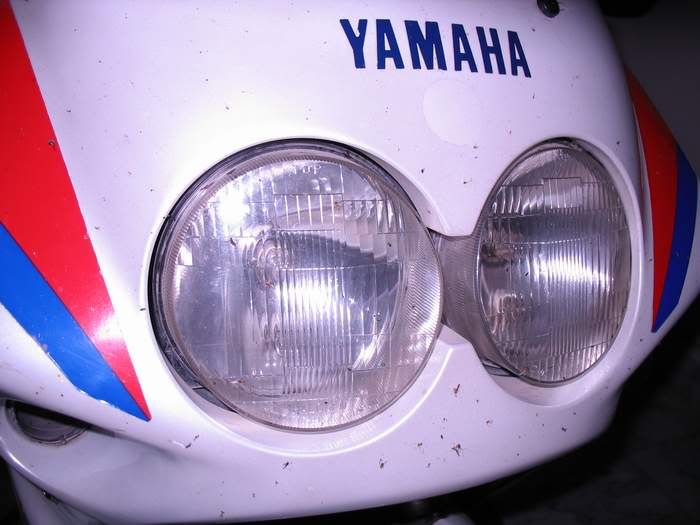 A look of the helmet after the ride..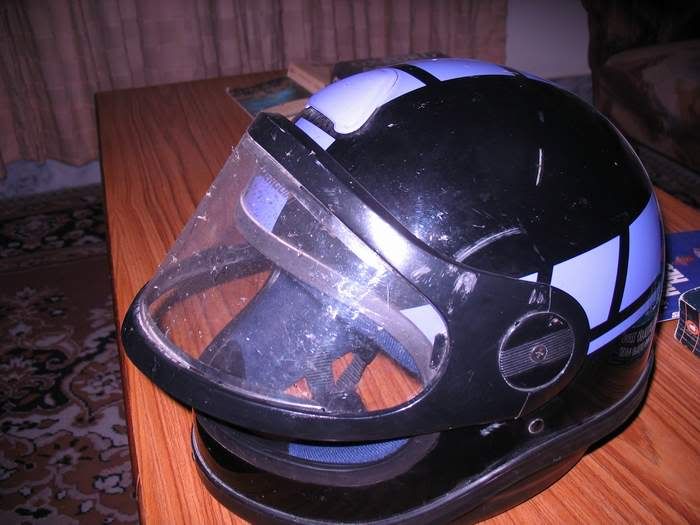 The ride done, the bike now needs a good cleaning... :-)