LAHORE: It was a visual treat for all and sundry with a colourful display of sophisticated heavy bikes at the Ravi Toll Plaza, as a rally was held to mark the grant of permission to bikers to run on the motorway for the first time.
The National Solidarity Rally started from the toll plaza and culminated at the Bhera interchange, escorted by motorway police and the media. Members of the bikers' association termed it a positive gesture by the authorities, saying they had been seeking permission to allow motorbikes on the motorway for a long time. Speaking on the occasion, Minister of State for Information Syed Sumsam Bukhari said motorbikes had indeed been allowed on the motorway, which commenced with the rally on the Pakistan Day, adding, however, that it was still a pilot project. He appreciated the National Highways and Motorway Police (NH&MP) for doing an excellent job of serving the people.
Registration: NH&MP Inspector General Dr Wasim Kauser said motorbikes of 500CC and above – with bikers aged 25 and above only – had been allowed on the motorway with special kits, adding a biker would first have to obtain registration from the authority and only then would be allowed to ride on the M2 (Lahore and Islamabad). He said the NH&MP would also conduct a "fitness" test for each bike and then grant permission to it. The IG said under the standard operating procedure heavy bikes were being allowed in the first lane while they would have to take the second lane to overtake. He said this was a pilot project and bikers would be banned if they created problems on the motorway. Fines and tickets would also be imposed in case of over-speeding and other violations, he added. Motorway-2 Deputy Inspector General Dr Muhammad Shafiq said bikers would be allowed to ply on the motorways after fulfilling a registration, route and fitness criteria.
I'll need a bike twice the power of my current bike plus proper gear to make it to the M2 :-( and I'll have to wait for that...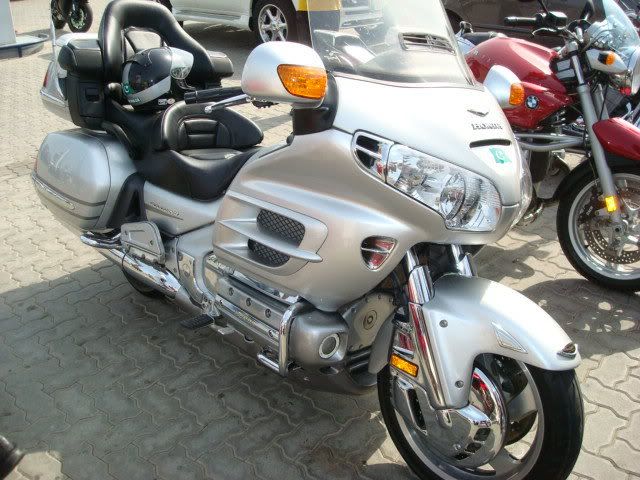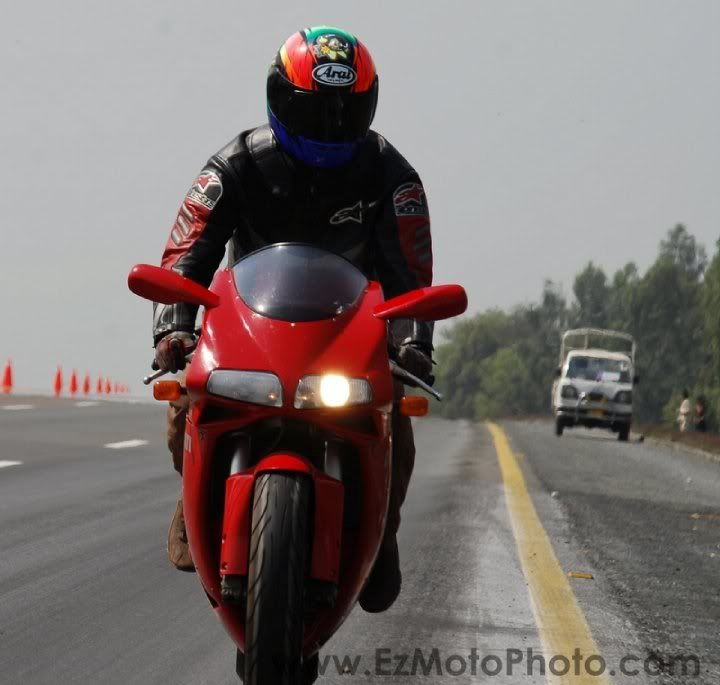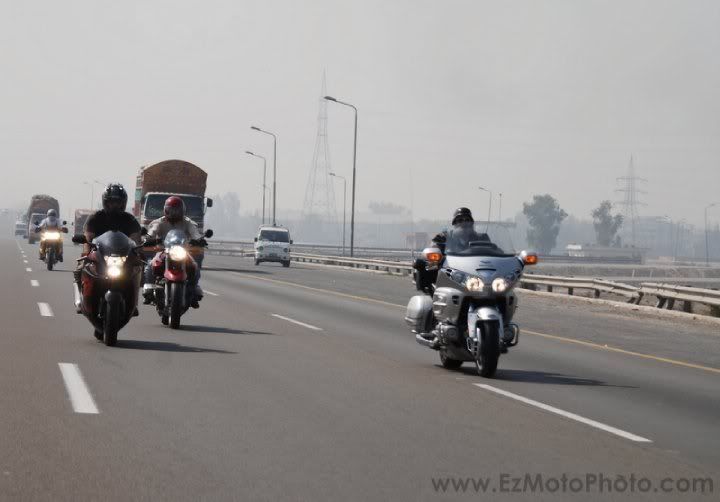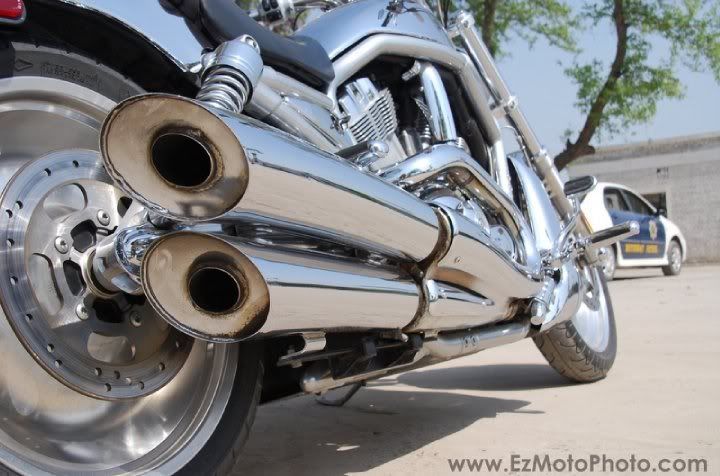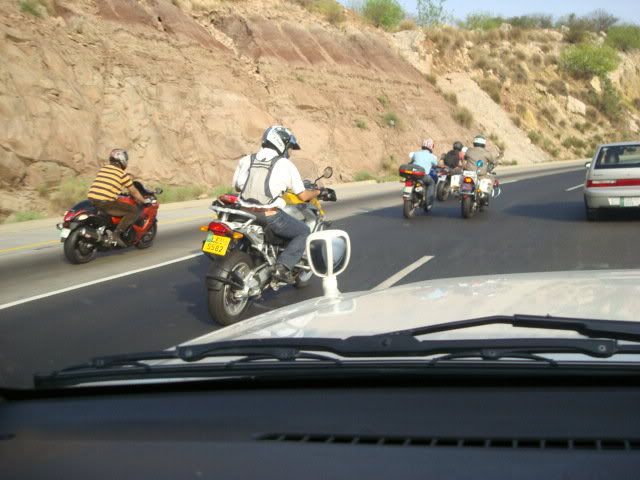 On March the 23rd, 2010 the bikers were enjoying their first ride on the M2, and there was another rider without a helmet, without proper gear, wearing his tennis gear, riding on the Jauharabad-Hadali road which is more than M2 to him, and that was none else but me